Moving to Northest Florida?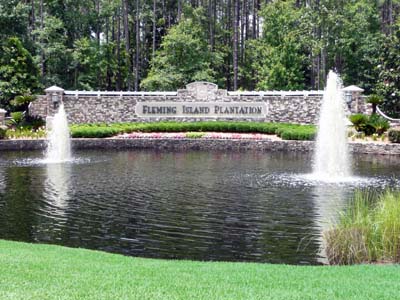 Since 2000, Fleming Island Plantation has grown to over two thousand homes, sixteen neighborhoods and two pool complexes surrounding an eighteen-hole Bobby Weed golf course and clubhouse. Add to that the highly rated Thunderbolt Elementary and Fleming Island High schools, and the shops and restaurants in the Village Square, and you have a premiere all-inclusive community to call home.
Fleming Island Plantation is a deed restricted community. When deciding to become one of our neighbors, we encourage you to become familiar with the following governing documents that have been developed to maintain property values and protect the homeowner's quality of life.
Residential BAR Guidelines
Covenants, Restrictions, & Easements

When you're in the area, drive through the Plantation and stop by the Amenity Center. Find out what it's like to be a Fleming Island Plantation homeowner and resident.